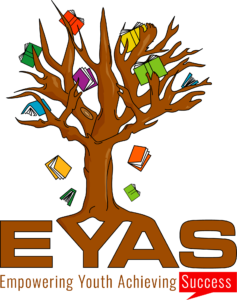 Program Mission
EYAS mission is to address, educate, empower, and offer adolescents residing inner city neighborhoods with financial literacy, life skills, entrepreneurship guidance, and educational resources.
Program Summary
E.Y.A.S is a non-profit organization focusing on adolescent 14-24. E.Y.A.S will empower disadvantaged youth in inner city neighborhoods with financial literacy, life skills, entrepreneur preparation, and educational resources. E.Y.A.S. will warrant that our protégés are not only high school graduates but equipped with a road map to a career of their desires. Rather that path consists of continuing their education by going to college or to be an entrepreneur, Empowering Youth Achieving Success wants to ensure that our proteges have the tools to reach within their grasp of career goals.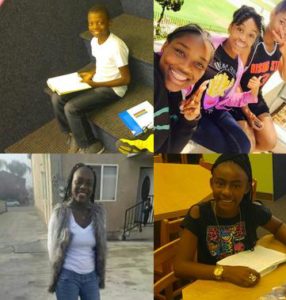 Program Leadership
Raised in Compton, California thirty year old ShaaNa Myles is not only a mother of 2 young girls; she is also the Co-Founder and Chief Executive Officer of Empowering Youth Achieving Success (E.Y.A.S). Every face has a story and ShaaNa personally understands when times get hard you will have your word and credit to survive on. Since ShaaNa is a Board Certified Credit/Credit Score Consultant she understands that our children are our future and good CREDIT is imperative to continuing to stay a self-sufficient adult.
We sabotage ourselves sometimes without even knowing it, therefore, her mission is to ultimately empower disadvantage youth in economically challenged neighborhoods   with the financial life skills she and most of the adults around her age simply were never taught.  E.Y.A.S. will not only focus on making sure their protégé  learn how to maintain their finances but we will equip them the entrepreneurship, education, and life skills that they can do nothing but thrive from.  Empowering Youth Achieving Success  has visions her own children will learn when they are old enough.
"Growing up in the inner –city did not define my self-worth. It allowed me the vision of understanding to know that there had to be more to life than what I see on a daily".- ShaaNa Myles
Your Donation Is Tax Deductible
Empowering Youth Achieving Success is a organization who needs your help! Please make your donation count by donating to EYAS!
Sponsorship Opportunties
Become a Sponsor Today! 
Our unique sponsorship opportunities offer a rich program of benefits designed to deliver maximum brand awareness through our network and continuous community Involvement.  Our partnership levels will bring you honor for your charitable contribution and each level is based on combined financial and in-kind contributions
Do you have additional questions?
Contact:
Rushelli Luna, Executive Director