About Natural-WE Community
Program Mission
Natural-WE Community provides community programs and services that seeks to uplift, empower, encourage, heal and celebrate Black/African descended people.
Program Summary
Natural-WE Community activities include self-care workshops, panel discussions, financial literacy workshops, and programs that gears towards the economic advancement of Black/African America people. Natural-We Community seek to be a resource for the Black/African community with quality programs and services that will foster empowerment, healing, progress and upliftment.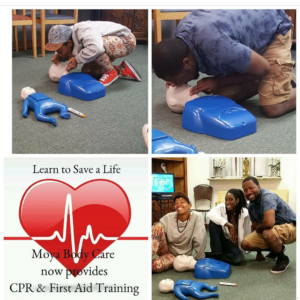 Program Leadership
T. J." Robinson is a proud alumnus of CSU Dominguez Hills with an M.A. in Africana Psychology. She is currently pursuing her PhD at Claremont Graduate Univ. in the Cultural Studies program. Her research interests are standards of beauty and the Spirituals. In October, 2015 her article, "The Healing Element of the Spirituals" was published in the Journal of Pan African Studies. She is also an adjunct professor at several colleges and universities in the Los Angeles Area. T.J. is also  certified Life and Spiritual Coach. T.J. Robinson sings in several choirs including the Voices of Praise at her home church New Providence Baptist Church where she also leads the prayer team, and assists with Children's Church. In her spare time, T.J. enjoys helping others, spending time with her nieces and nephews, friends and loved ones, playing with her dog Xena, and her bearded dragon Earl.
Your Donation Is Tax Deductible
Natural-WE Community is a organization who needs your help! Please make your donation count by donating to Natural-WE!
Sponsorship Opportunties
Become a Sponsor Today! 
Our unique sponsorship opportunities offer a rich program of benefits designed to deliver maximum brand awareness through our network and continuous community Involvement.  Our partnership levels will bring you honor for your charitable contribution and each level is based on combined financial and in-kind contributions
Do you have additional questions?
Contact:
Rushelli Luna, Executive Director