Program Mission
The Mission of Women Achieving Success is to educate, empower, and motivate domestic violence survivors to rebuild their lives, achieve success and break the cycle of abuse and poverty. The Vision of Women Achieving Success is a society free from domestic violence.
Program Summary
Women Achieving Success is a unique program which promotes and facilitates independence, personal growth and success for women and their children who have been victims of domestic abuse. As a grassroots program located in LA, we aim to provide a support system to women and their children that will assist them in their growth socially, emotionally and financially -while providing them with them valuable life skills training to rebuild their lives. During our first year of operation here are a few of our goals: 1. Continue to develop valuable partnerships with existing domestic abuse organization so as to work in continuance of their immediate support of victims; 2. Engage domestic abuse women in our life skills workshop; 3. Identify areas where future financial support will be most beneficial for the personal development of these women and children; and 4. Provide emotional support to children who witnessed domestic abuse. Our ultimate mission is to end the cycle of abuse by not only supporting the women that experience abuse to heal and develop critical life skills but also to provide emotional, healing support to the children so that they can grow and strive!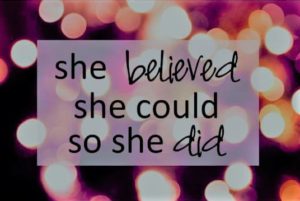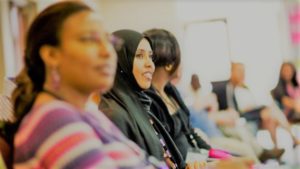 Workshops & Support Networks
Program Leadership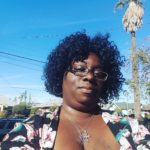 Katie McClendon is an ambitious, motivated and respected businesswoman. She is the mother of three children and the Founder and Director of
Women Achieving Success
. Katie became a high school dropout and a teenage mother in a domestically abusive relationship. Fleeting with only her kids and the clothes on her back, she can tell a true survivor tale. 
Not only did Katie survive domestic violence she is thriving as a member of her
community and her children are thriving and doing well in school. She holds an Associate of Arts Degree in Child Development from Los Angeles City College, a Child Development Teacher Permit from The California Commission on Teacher Credentialing,  is a member of the National Association for the Education of Young Children (NAEYC), and is also a Certified Domestic Violence Counselor.
Katie knows that no matter where you come from or what you go through, you are worthy of love and you can become successful.
Your Donation Is Tax Deductible
Women Achieving Success is a organization who needs your help! Please make your donation count by donating to Team WAS!
Sponsorship Opportunties
Become a Sponsor Today! 
Our unique sponsorship opportunities offer a rich program of benefits designed to deliver maximum brand awareness through our network and continuous community Involvement.  Our partnership levels will bring you honor for your charitable contribution and each level is based on combined financial and in-kind contributions
Do you have additional questions?
Contact:
Rushelli Luna, Executive Director